Around the world, countries are struggling to figure out what to do with the millions of refugees fleeing the Middle East. Each country is developing its own plan, usually to a chorus of displeasure from both sides of the political spectrum. In order to handle the thousands of refugees arriving by boat, Australia has been holding refugees in "offshore camps" like the one on Manus Island in Papua New Guinea. Theoretically, the refugees are to be held on these islands until they can be processed and settled on Nauru or in Papua New Guinea (the refugees are not allowed to settle on the Australian mainland). The reality of the situation and the conditions the refugees are forced to endure have attracted international attention.
http://www.betootaadvocate.com/
In 1992, the Australian parliament passed a law that required all refugees arriving by boat to be detained, and stated that a court could not order them released. Today, the detainees can only be released at the discretion of the immigration minister. This law became particularly significant in 2001, when the center on Manus Island originally opened to deal with the influx of refugees Australia was experiencing. The center was closed in 2008, four years after the last refugee had left, and remained closed until November of 2011. Because Manus is an inhabited island, the center is securely closed off.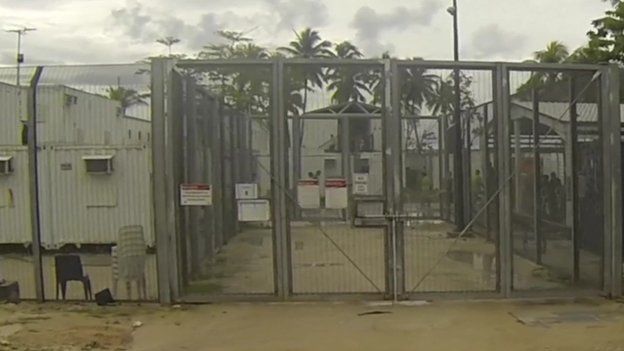 http://www.bbc.com/news/world-australia-33113223
Conditions in the center are widely criticized, with numerous reports of overcrowding, supply shortages, and abuse from guards. Journalists that managed to get onto the island (journalists need special visas, which are hard to attain, so some pose as tourists to get near the center) reported outbreaks of malaria and typhoid as well as rampant self-harm and attempts at suicide. Manus Island's sister center, Nauru, was the source of a video of self immolation by a detainee.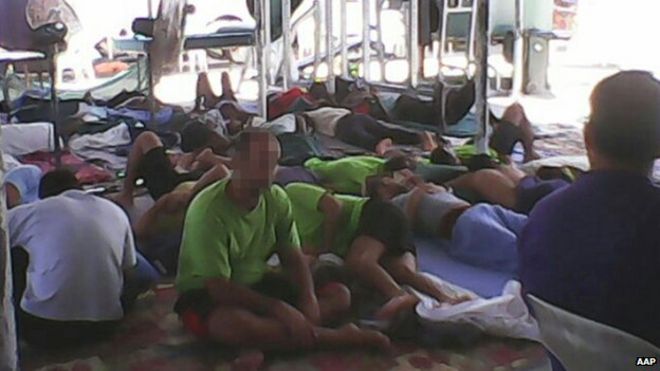 http://www.bbc.com/news/world-australia-31827074
A major riot broke out in 2014, leaving one dead and 77 injured; a food riot broke out in March 2017, with no reported injuries or deaths. Signs can be seen hung from buildings in the center, begging readers for freedom, calling the center a "jail" and a "cage." After the 2014 riot, protesters and mourners gathered in honor of the death of Reza Berati, who was clubbed over the head by a local Salvation Army employee.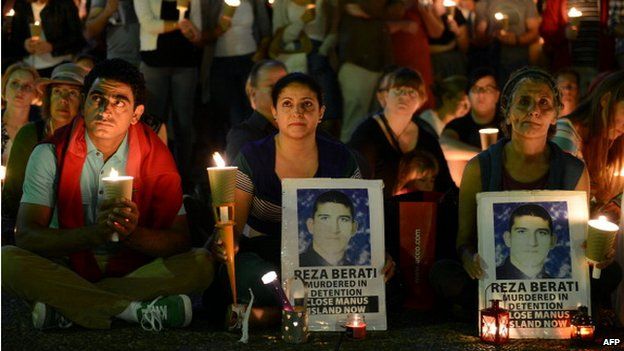 http://www.bbc.com/news/world-australia-31827074
There have been several protests regarding the island since its opening, but perhaps none so massive as the one that took place in February 2017 during rush hour in Melbourne. Hundreds gathered in response to President Trump's statement that the deal to take in 1,250 refugees was "dumb." The refugees would come from both Manus Island and Nauru, but the Australian budget does not reflect a decrease in spending on either island for fear of Mr. Trump reneging on the deal. The US is expected to take in 50,000 refugees from around the world in 2017, though refugees will be subject to "extreme vetting" and must wait until the 120 day immigration suspension has passed. Whether any of those refugees will be from Australia's detention centers remains to be seen.
http://time.com/4309119/manus-island-detention-center-papua-new-guinea-australia/